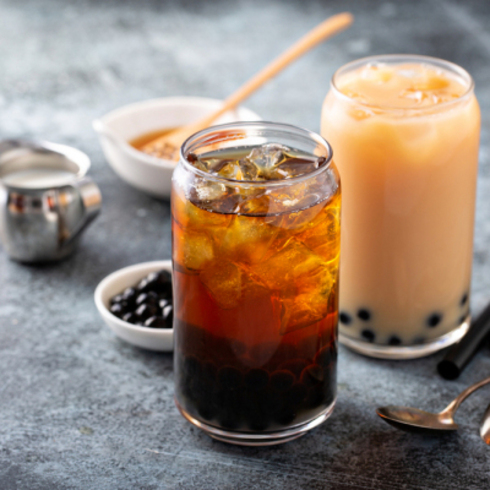 *|MC_PREVIEW_TEXT|*

Welcome to our spring newsletter. I hope you can take a moment to pop the kettle on and enjoy a read with your cuppa.

In this edition we explore some of the different moods and character of tea, offering you a suggestion on how to use your tea break as a chance to pause and reset the day.

Embrace the playful nature of tea with our article on bubble tea, discover new recipes and read our update on tea trends and Stir news. Our parting thought is a beautiful tea quote reflecting the lighter spirit of spring.

With our very warm wishes.
Michelle and the Stir Tea Team.
Traditionally the act of pausing to prepare a pot of tea was incorporated into a meditation practice. This involved savouring each step of the brewing process and having a heightened awareness of the sensory experience of making and consuming your tea.

If you wish to read more about this we have added a simple Tea Meditation blog to the Articles of Interest section of our website.
Exploring Bubble Tea - Hints & Tips
With the popularity of bubble tea continuing to grow in NZ we wanted to dive a little deeper into this distinctive and fun drink. Read our blog on bubble tea including hints and tips on brewing a home made, sugar reduced bubble tea.
On the recipe section of our website you will find some tea inspired recipes which we hope you enjoy. Some recipes use loose leaf tea (or our tisanes) as an ingredient or others are delicious bites that pair perfectly with a cup of Stir Tea. New recipes added since our last newsletter include:
Stock Updates:
Generally we hold good levels of stock and it was great to recently receive our new shipment of white tea -
white peony
and
silver needle
. There are a few gaps starting to appear in some flavours and bag sizes as we await new shipments. Apologies if, due to high demand, we are temporarily out of a particular option when you come to order. If this does happen we encourage to use our new website feature outlined below.

New Website Stock Feature:
Notify me when back in stock
You will see this icon directly below the 'Add to Shopping Basket' on our product pages if a particular line or bag size is temporarily out of stock. Simply click on this and we will be back in touch when it is available.

Product News:
Discovery Size - Our smaller sized discovery bags (12 grams) are proving very popular and are a really good way to explore new flavours before committing to a larger size. They also make great gifts at any time of year along with our Variety Packs.

Queenstown Remarkables Market Season:
We are excited to be joining the market again for our 11th season as a stallholder. This market runs most Saturdays from October until late April and offers a range of high quality food and products. Don't forget you can shop the full range online prior to market day ('Remarkables Market collect' at checkout) and then simply collect your prepared order at the market.

Alternatively if you are visiting Central Otago here are other ways you can purchase Stir Tea locally.
Complimentary Sample with Order
Each time you order online you get to select a complimentary sample from our tea of the month selection offered at checkout. For the month of September choose from: Green Tea Mint (pictured), Rose Earl Grey, or the caffeine free Fig & Rose.
Tea Trends & Stir Thoughts:
Tea Trends:
The current beverage trends outlined below are a clear reflection of consumer reaction to recent global events. Reviewing these we sense a mind shift has occurred for some who are discovering a new and important role for tea in their life.

As a tea lover and Stir supporter we know how much you already value the versatility and beauty of this majestic leaf. We acknowledge tea as a worthy guest, either offered as a heartfelt, simple gesture or dressed up as an indulgent treat at any occasion.
Current international trends and research (*1*) show consumers are:

(a) Seeking opportunities to celebrate one another through positive and mood boosting products and experiences in the "feel good space". The craving for novelty or sensory beverage experiences sees the interest in sparkling teas on the rise, as is the continued use of tea infused cocktails (with or without alcohol), kombucha and bubble tea (don't miss our bubble tea hints and recipe for a fun party addition).

(b) Travelling through taste where they seek to recreate the holiday mode vibe in their beverages from the comfort of their home. Coconut is a flavour profile that continues to be very popular. Try our Coconut Cream black tea.

(c) Craving cool and refreshing beverages. Home made iced tea is a great way to cool off over the NZ summer and we anticipate a lot of interest in perfecting iced tea this year. Read our hints here. Popular flavour trends overseas currently are lemon and berry (hello to two Stir favourites; Heavenly Lemon and Crimson Berry).

(d) Actively seeking out "healthier for you beverages" . This is a great opportunity to explore what benefits tea might offer to your lifestyle.

(*1*) Reference: Art of Taste and Nutrition 2022 report, Kerry, released August 2022.
Stir Curious - Using banana as a sweetener.
Would boiling a banana in water work as a natural sweetener for tea? This question came up at the Stir offices over a cup of Masala Chai as we were chatting about alternatives we could use to sweeten the brew. The outcome of our non scientific experiment is outlined on our blog. The short answer is yes (and it was delicious). It was so successful we are excited by the thought of also using it in iced and bubble teas over summer.
Stir Tip - Brew to exhaustion and maximise the value of your leaf:
We encourage you to explore ways to extract as much goodness as possible from your leaf.

Once you have finished enjoying your drink, why not brew those leaves a final time (or simply use the surplus brewed liquor) and use the liquor from that steep to:
(a) Add to your grains by soaking your porridge oats overnight (Apple Pie is a staff favourite), cook your grains (porridge or quinoa) directly in the liquor (Spiced Rooibos is outstanding for this) or simply pour your heated brew over your breakfast muesli.

(b) Cook your pasta and rice in it.

(c) Add the cooled liquor to your smoothies or juices or freeze in ice-cube moulds to add later.

(d) Broth - Top up your broth recipe with any brewed tea you may have left. Here is our favourite Chicken Stock recipe.
Parting Thought from Michelle:
My parting thought is simply to finish with a quote from Thich Nhat Hanh, a Vietnamese Buddhist Zen Master, poet, and peace activist - I love the sentiment expressed by him, it seems to capture the lighter spirit of spring.
To be mindful is to be fully present with whatever we are doing. If you are drinking tea, just drink your tea. Do not drink your worries, your projects, your regrets. When you hold your cup, you may like to breathe in, to bring your mind back to your body, stop your thinking, and become fully present. In that moment, you become real and the cup of tea becomes real. In this state of true presence and freedom you enjoy simply drinking your tea (Thich Nhat Hanh (1926–2022)).

Until next time, take good care of yourself and we hope to be able to share lots more tea moments with you in the future.
Thank you for being part of the Stir community.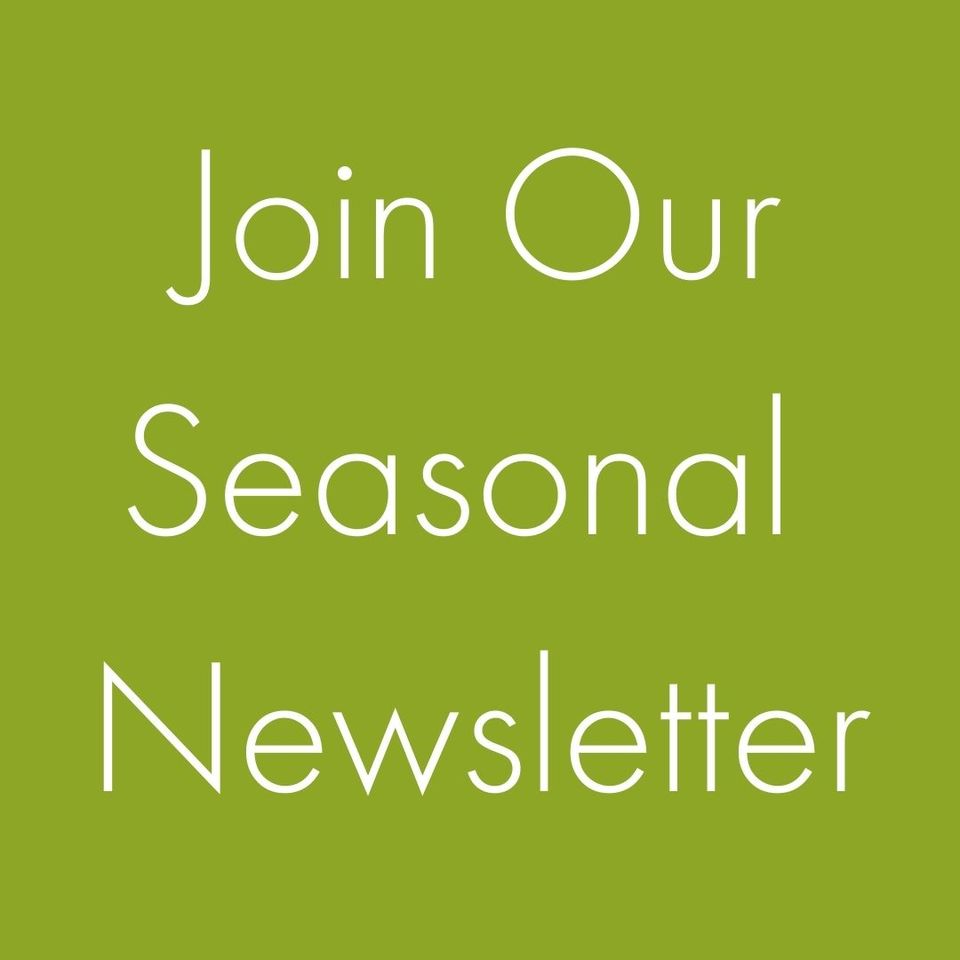 Warm Regards,
Michelle

Posted: Wednesday 7 September 2022