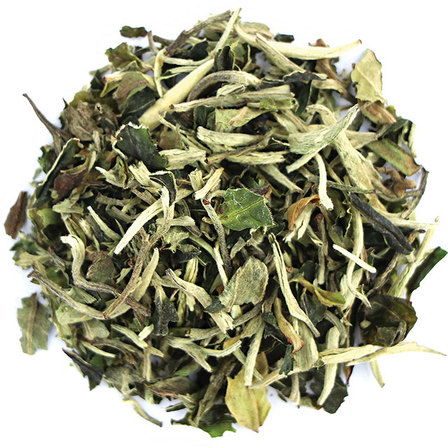 White Peony - Bai Mudan (China)
10/11/18 - Apologies but today we have sold out this tea. 2018 harvest stock is on its way but I am afraid still some weeks away. Just pop an email through to us via our contact page if you want us to let you know when it arrives.
This white loose leaf tea is a mix of open leaf and silver bud. It offers a light coloured liquor with a very subtle and delicate flavour. Often tea drinkers will get a faint hint of honeysuckle and white grape off the brewed liquor.
Ingredients: White loose leaf tea from China.
?IF>
A little more about this tea ...
If you are starting on your white tea journey we recommend this is a great place to begin. Everything about white teas is delicate however the flavour of this pure tea is broader than the silver needle so it is a lovely introduction.
We recommend it is served without milk.