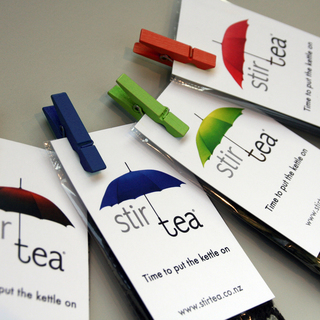 The Stir range is now available in 4 sizes with the launch of our new (and smallest) kid on the block - the Discovery Size bags.
These retail at $4 and we hope you enjoy this opportunity to explore multiple flavours or try something new without feeling you have to commit initially to the larger bag sizes that we also offer.
The majority of the discovery size bags are offered in 12 grams and are perfectly proportioned to brew around 4 cups, depending on your brewing preference.
Please Note: Some of our speciality teas and tisanes are sold in 6 - 8 gram discovery size weights and these are highlighted per flavour. We encourage you to infuse your Green Teas and White Teas multiple times.
How to purchase:
Simply go to your flavour of choice as you normally would and select Discovery Size from the bag size options on the product page. Repeat this process for each flavour that you would like to experience.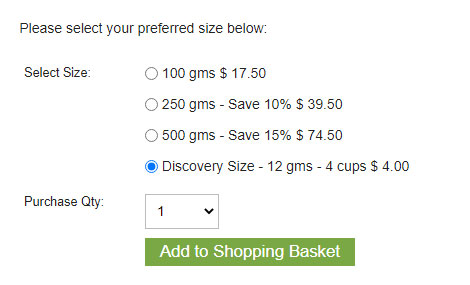 Select the discovery size from the list of options, then add to basket.
Discovery bag packaging:
If you have purchased from Stir before you will have received a complimentary sample of tea in your order. Our new discovery bags are the same look and feel as these. Our packaging is a clear Natureflex material which is home compostable. Each discovery bag comes with a beautiful little peg which allows you to fold the bag and peg it between brews.
We hope you enjoy your Stir Discovery journey.
Posted: Friday 13 August 2021