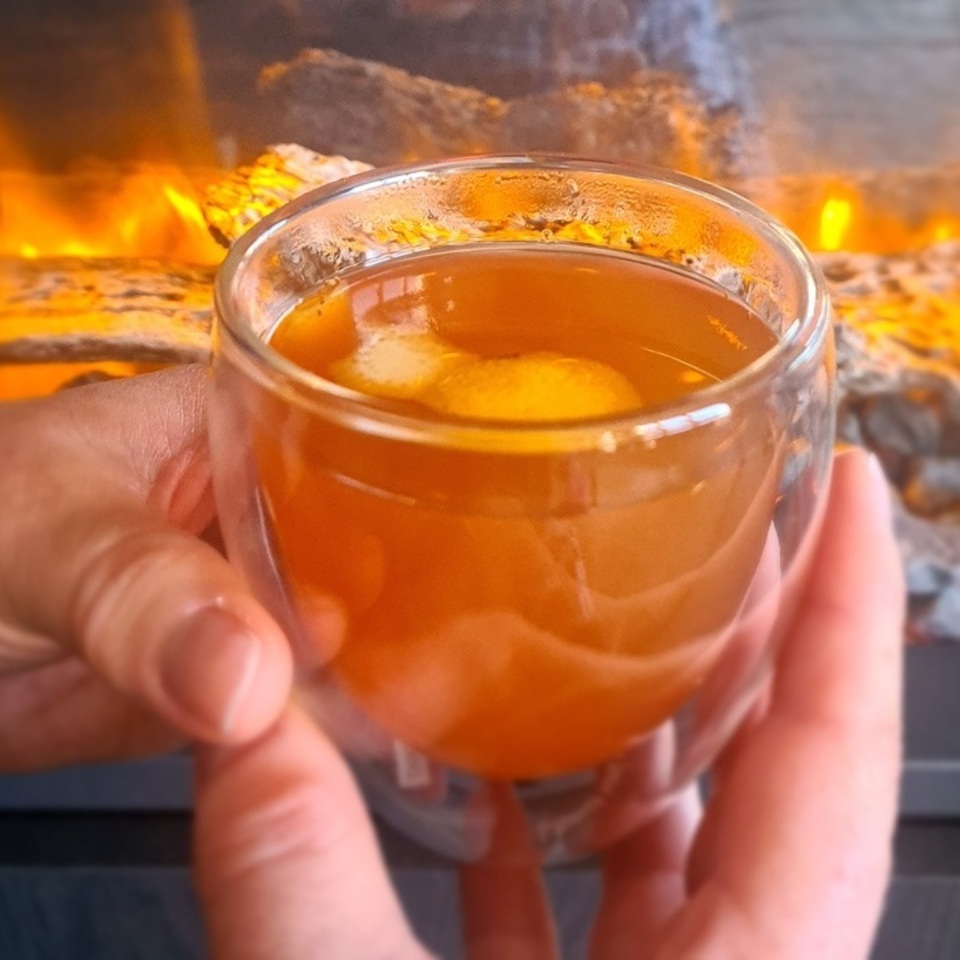 If you are searching for the perfect, non-alcoholic hot drink to warm you up or serve at a party then you can't go past a cup of Spiced Rooibos Apple Juice.
Our caffeine free, spiced rooibos blend is gently infused into a combination of apple juice (60%) and water (40%) and finished with a piece of lemon zest. It is simple to prepare and delicious.
We use a NZ cold pressed apple juice from Mill Orchard and find the 60/40 combination gives just the right balance of sweetness.
Prep time: 5 minutes
Cook time: 20 minutes
Makes: 4 glasses
Ingredients:
600 mls pressed apple juice (a cloudy apple juice)
400 mls water
8 teaspoons of Stir Tea's Spiced Rooibos
4 strips of lemon zest to serve
Method:
Place the apple juice, water and spiced rooibos loose leaf blend into a saucepan. Cover and heat until just boiling.

Reduce the heat to a low, gentle simmer and cook for 20 minutes, allowing the spiced rooibos time to gently infuse into the liquid.

Remove from the heat and strain through a fine sieve into a heat-proof jug which you can easily pour from. Give your mix a final stir and then pour into 4 glasses or mugs.

Add a strip of lemon zest to each glass and serve immediately. The lemon zest is an important element as it balances the sweetness of the apple juice and we recommend adding this to the glass just before it is drunk.

This drink can be made ahead of time, leaving the spiced rooibos in the juice, then gently reheating.