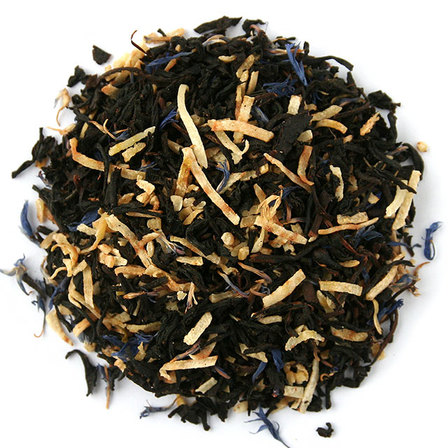 Coconut Cream - a little more about this tea ...
The coconut flakes add a lovely hint of sweetness to the blend and this is why we suggest it is also a great dessert tea, although many of our customers find they drink it throughout the day.
It is delicious drunk on its own or the flavours can be enhanced even more with the addition of cream or milk (dairy or plant/nut). Adding milk or cream will result in a pale looking liquor but don't be put off as the flavour will be delicious.

It is perfect for those occasions when you want a rich satisfying drink and it has a lovely mouthfeel. Customers report it is this mouthfeel that means they are able to replace some of their coffee throughout the day with a cup of this tea.
This blend has been with Stir since day one and is a firm favourite. We named it in an era before real coconut cream (versus our blend of black tea with coconut) was readily available and we have toyed with the idea of changing its name. Because it has such a strong following we have decided to continue with Coconut Cream even though it means we have to explain it has no cream of any kind in it. The creaminess relates to the delicious mouthfeel of it.