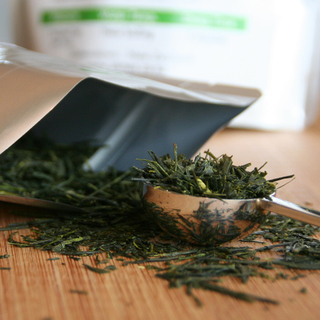 01 August 2020:
With our new delivery of teas over the past few days we now hold good stock of most of our lines. In particular we are very happy to have the following blends back in stock:
Black Tea: Black Tea Rose and Coconut Cream. Earl Grey Blue (previously known as Earl Grey Blueflower), will be available from Friday 7th August.
Single Estate Tea: Yunnan Orange Pekoe
Green Tea: Dragonwell and Jasmine Pearl
Herbals and Fruits: Spiced Rooibos, Chamomile Garden,
We are also super excited to be releasing a brand new hearty breakfast tea later this month and shall introduce this in our next newsletter and on our facebook page.
***********************************************************************
March 2020:
White Tea: New stock has just arrived of our pure white teas - Silver needle and White peony
Green Teas: We have just received our latest delivery of the pure green Sencha and Genmaicha. The Genmaicha is our March tea of the month so you can get to enjoy the nutty and roasted character of the green tea and roasted rice combination with a complimentary sample when you place an online order this month.
New release: Butterfly Pea Flower (caffeine free) - a customer who tried it said:
"I tried the butterfly pea flower and it was wonderful. Another one to add to.the list of favs."
October 2019:
This month our spotlight falls on white tea and we shall be posting a blog article around this. All online orders can select from the following samples:
Complimentary Sample - Choose from White Tea Pomegranate or Green Tea Mint
We are busy packing tea as we prepare to kick off our Market Season with Remarkables Market at Labour weekend. Hope to see you there.
September 2019:
This month our spotlight falls on Earl Grey, this much loved blend.
Complimentary Sample - Choose from Earl Grey Supreme or All Day Rooibos
August 2019:
Complimentary Sample - Choose from Green Tea Lemon or Green Tea Pear
July 2019:
Packaging - after 12 months of research we are in the final stages of testing our new white bags with a more environmentally friendly foot print. Over the coming months your order may contain a mix of new white and previous silver foil bags as we transition fully to the new bags.
We now offer our tea caddies in matt silver and matt white. A number of customers purchase our larger discounted bags and then use the tea caddies to store their weekly tea leaf requirements.
We hold good stock of all teas and blends.
Complimentary Sample - Tisane of the moment - Spiced Rooibos and All Day Rooibos
June 2019:
Choose your preferred sample - we have added a feature to our online checkout process where you get to choose your preferrred sample from a changing monthly offering.
New Black Tea Release - Cinnamon Apple - we have made this one of the tea of the moment selections, so you can choose to receive a omplimentary sample with your tea order if you would like to try it.
Back in Stock - Earl Grey Blueflower
Tea of the Moment - Apple Pie and Cinnamon Apple
May 2019:
11/05/19 - New matcha stock directly from Uji in Japan has arrived today
01/05/19 Tea of the moment - Yoga Flow - receive a complimentary sample with your tea order
Posted: Thursday 30 July 2020