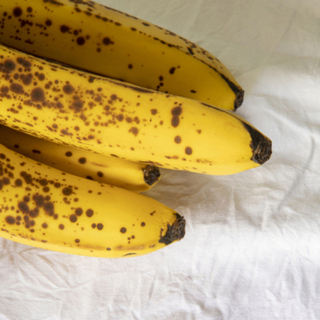 Sweeteners - would boiling a banana in water work as a natural sweetener for tea?

We set about to answer this question here in the office and the outcome of our non scientific experiment is outlined below. The short answer is yes (and it was delicious), the longer answer follows:

There are some teas that lend themselves well to the addition of a sweetener. An example is Masala Chai (chai means tea throughout most of India and masala means spiced mixture). Typically prepared using a black tea base the addition of a sweetener to your brew is considered an essential step to unlock the flavours of the spices even further.
We wondered if we could somehow use a very ripe banana as the sweetener to unlock these flavours. As we researched this we learned that banana water is a popular drink in its own right.
We prepared our banana water in a pot using the peeled banana without any additions. Some add a dash of cinnamon or honey for flavour.
Our ingredients and method:
One ripe peeled banana
One cup of water brought to a gentle boil
Break the banana into pieces and place into boiling water. Mash the banana slightly in the pot (we used a potato masher).
Continue to gently boil for 10 minutes.
Remove the pot from the heat and pour the contents through a strainer to separate the liquid from the banana pulp (this pulp is delicious to eat at this point or a lovely addition to baking).
The resulting sweet banana water is a pleasant liquor to be drunk on its own or used as a sweetener in your hot or iced tea. Because we were brewing this to use as a sweetener our ratio of 1 banana to 1 cup of water gave us a rather concentrated result. If you wish to drink it as stand alone banana water drink you may wish to double the amount of water used from the start.
We found the banana water was a really nice addition to the Masala Chai. We also experimented by brewing a pure black tea (Assam) directly into the prepared boiling banana tea. It imparted a delicate background flavour into the tea which intensified on cooling, pleasant but not distinctively banana. A bonus was that the resulting pulp and fibre from the banana was delicious to eat.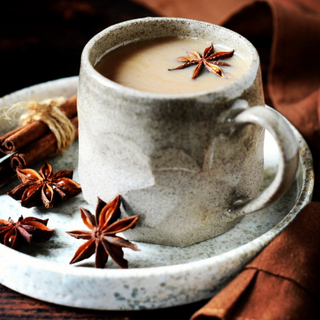 If you want to stick to more traditional sweeteners experiment with white sugar, brown sugar, honey or maple syrup to add to your Masala Chai or Tea Lattes to find your personal preference. Read more about our Masala Chai here or go caffeine free with our Spiced Rooibos.
Posted: Tuesday 30 August 2022