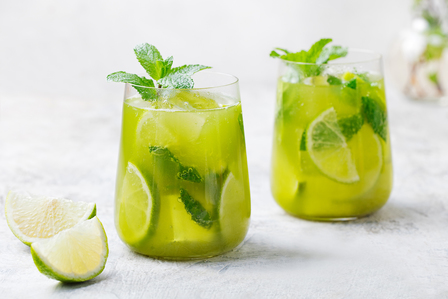 Traditionally New Zealanders relax with a cold beer or glass of wine on the beach or at a BBQ during the summer months. But what if there was a drink which was non-alcoholic, tasted great and was perfect for sharing with others? A drink that is healthy and thirst quenching too. Well, there is and it's no surprise that at Stir Tea we're huge fans of it!
Iced tea is now a common offering in New Zealand cafes and restaurants It can be brewed either caffeine free using our herbals and fruits, or with a base of the more traditional green, black or white tea.
To help introduce you to what we believe should be NZ's most popular summer drink, we thought we'd share with you five ideas you can try out this summer. You can also download and print off a copy of our Iced Tea Guide here on our website too!
5 Creative Ways to Enjoy Iced Tea During Summer
Iced tea is a firm favourite here at Stir Tea headquarters. Whether it's at an afternoon meeting, drinks after work or to celebrate the efforts of our team, we love drinking it! However, there's more than meets the eye when it comes to iced tea and we're sharing five of our favourite ways to relax with it during the warmer months.
Iced tea ice blocks – prepare a batch of your favourite ice tea a few days ahead of your planned event or special occasion. Once chilled, pour into ice block moulds and freeze until set. To remove from the moulds, run under a cool tap for a few seconds. Our Heavenly Lemon blend makes lovely ice blocks!
Iced tea ice cubes – if eating an ice block isn't your cup of tea (yes, we made that pun on purpose), freeze a batch of your favourite iced tea into an ice cube tray. Then instead of using traditional ice, use your iced tea ice cubes. You can put these in a jug of water to flavour it, mix and match with other iced tea blends in a fruit punch or simply in a glass of iced tea of the same blend.
Outdoor tea party – around the pool or under a shady tree, take the time to sit and enjoy the company of friends and family. Offer a range of iced tea blends to suit a wide variety of tastes, Our Berry Bergamot Iced Tea recipe is great for a group, or how about serving an Arnold Palmer (equal parts black iced tea and lemonade), cucumber mint tea (iced green tea with sliced cucumber and chopped mint) or watermelon iced tea (blend watermelon, lemon and mint together before adding to chilled black tea).
Cocktails – for a more grown-up version, alcohol and iced tea work very nicely together as a cocktail! From Tea Sangria (iced black tea, sweetened with either a sugar syrup or apple juice, sliced lemons, berries, mint with a bottle of chilled Moscato style wine added – generally a ratio of 2:1) to Royal Tea, which is Iced Earl Grey black tea, lemon, honey and a pinch of gin (in or out, you decide if age appropriate depending on your party crowd audience), you can't go wrong!
Dessert – Combine good quality vanilla ice cream with a black spice ice tea such as Masala Chai or a dessert tea such as Toffee Nut Black together into a tasty iced tea float! Serve in a tall glass with a long spoon in the afternoon or after dinner as the perfect sweet treat!
We'd love to celebrate summer with a glass (or five) of iced tea with you! Take a look at our range of loose leaf and tisane iced tea in our online tea shop and get your taste buds tingling today!
Posted: Thursday 22 November 2018