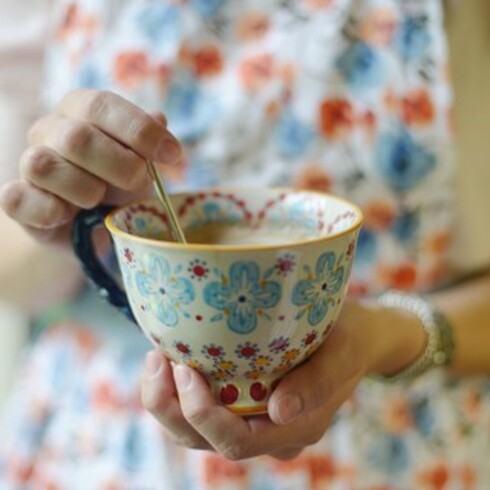 Hello Fellow Tea Leaf Lover

Welcome to our Winter Newsletter.

In this edition we are celebrating the versatility of Rooibos. This magical plant offers a massive nutritional boost and can be incorporated into your lifestyle in a number of ways. It is so much more than just a delicious hot beverage.
We also take a trip down memory land with our latest article on Aunt Daisy.

As always our newsletter offers some delicious recipes and we share our latest stock updates to keep you topped up with your favourite blends. We hope you can settle in with a warming cuppa and enjoy a read.


IN THIS ISSUE:



Let's talk Rooibos - why is it so good for you?



Tea Memories & Nostalgic Moments

Warming Drinks and Rooibos Recipes for You

Teas of the Moment

Parting Thoughts - A Tea Poem For You

Let's talk Rooibos-
Why is it so good for you?
Rooibos is a plant with many amazing properties and is used to brew a caffeine free drink with high nutritional value.

At Stir we offer you two kinds of pure Rooibos: Red and Green which are both organically grown. We also use it as a base within many of our herbal and fruit blends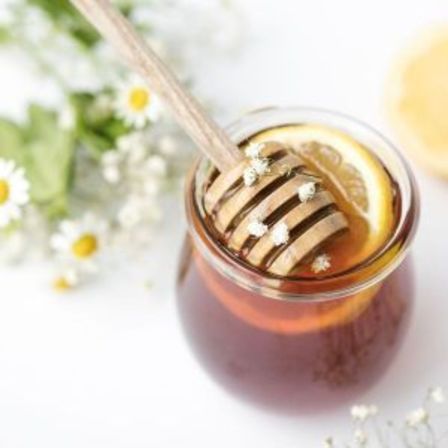 Continuing our closer look at the power of rooibos here is an interesting article on the many antioxidant, antiviral and immune boosting benefits of drinking rooibos and how it can help to enhance the body's natural defence system. Read the article here:
So if you are battling a cold and your usual home remedy isn't quite cutting it this year, we hope you find this article a useful read. This link also includes two rooibos based remedies - a rooibos tonic and a rooibos based fruit smoothie to counter those pesky winter ills.
Tea Memories and Nostalgic Moments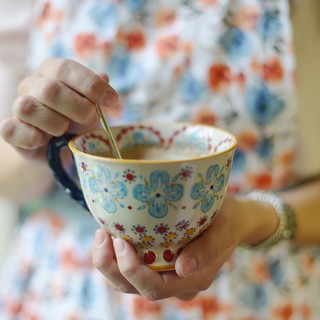 What triggers your tea memories and a sense of nostalgia? Is it the smell of a particular blend of tea, the sound of the jug boiling or the clinking of the cup and saucer that transport your to a particular time or place that feels special.

For tea drinkers in the 1920s and 30's, the sound of Aunt Daisy on the radio was a signal that it was time to brew a cuppa, to pull up a chair and listen to the radio. Take a trip down memory lane with our latest article on Aunt Daisy.
Time for a Drink!
Rooibos is healthy and refreshing drink in its own right and both the green and red are lovely as a hot beverage (the red can stand the addition of milk really well). It is perfect as an iced rooibos base adding lemon, apple or pineapple juice. Rooibos is also an excellent caffeine free way to dilute fruit juices while adding nutritional value. Here are two rooibos based recipes that perfectly illustrate the versatility of this leaf.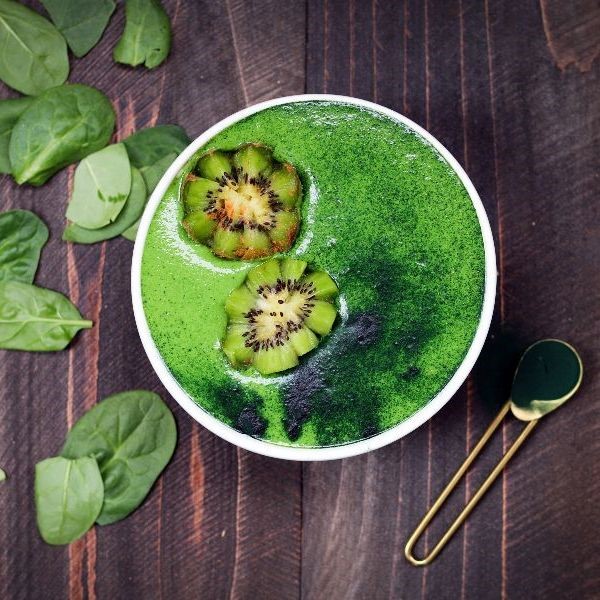 Green Goodness Smoothie
Fruit smoothies pack a large nutritional punch,especially with the addition of rooibos.
Try this Green Goodness Smoothie recipe.
Spiced Rooibos - with a side of veg?
Have you ever considered a serve of vegetables in your tea or tisane? We have been experimenting with this and share our recipe using Stir Spiced Rooibos in a warming beetroot latte. It is delicious, nutritious and very satiating for a mid morning or afternoon snack.
Spiced Rooibos with Beetroot Latte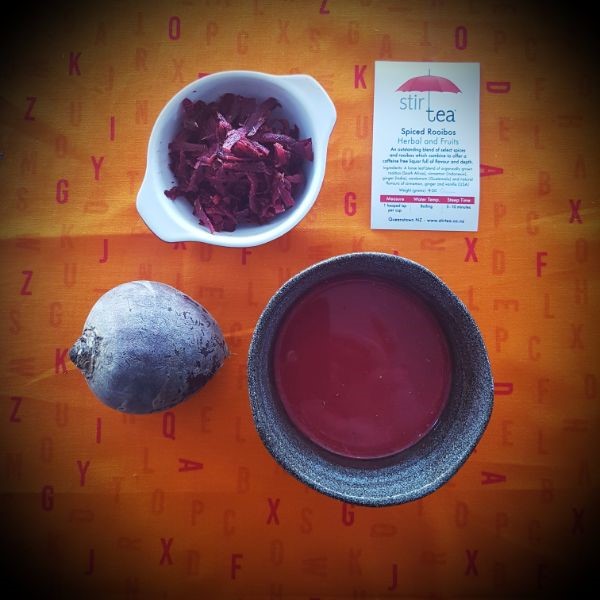 In this super easy recipe you add raw grated beetroot to the spiced rooibos infused milk.
Then sit back and watch the liquor transform into an intense red colour.
The combination of naturally sweet beetroot and our blend of spiced rooibos aids in the support of the liver, digestion, heart and blood pressure, whilst being anti-inflammatory and giving a natural rise to levels of energy.
We really encourage you to try this Spiced Rooibos with Beetroot latte recipe:
Teas of the Moment - A Complimentary Sample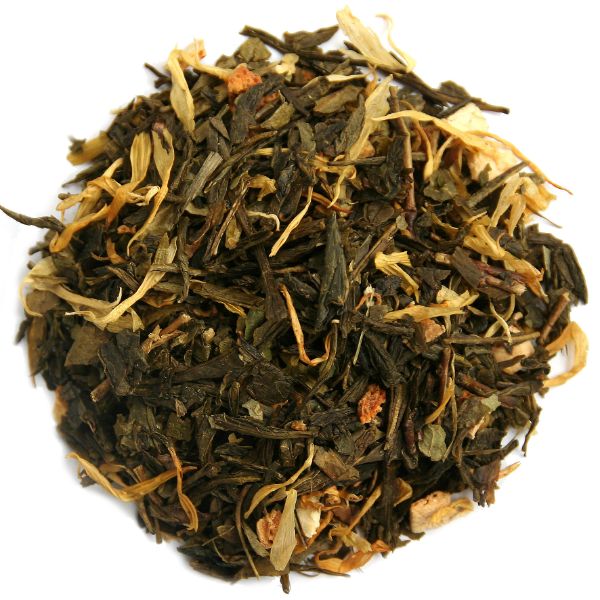 A new feature on our website means that at checkout you can choose your preferred sample brew from a selection of blends we offer. These change each month.

The choice of blends is based around a particular tea/theme/season or food we happen to be celebrating at Stir. For the month of August we are offering a choice from two organically grown teas - Green Tea Lemon (pictured) or Green Tea Pear.
The sample is a lovely way for you to try something new. If it is not quite for you then perhaps consider gifting this immune building green tea to a tea loving friend. We hope you enjoy this new feature.
Packaging Update:
For the past 12 months we have been undertaking a packaging review with the goal of reducing our environmental footprint. We are now in the final stages of testing NZ manufactured white bags to replace our previously imported silver foil bags. Our aim is that ultimately our new white bags can be part a New Zealand wide soft plastics recycling programme.
Over the coming months you may receive a mixture of silver and white packaging with your tea order as we use up all the existing stock on hand. We will keep you updated on progress and we hope you like this new direction.
New Tea Accessories - White Tea Caddies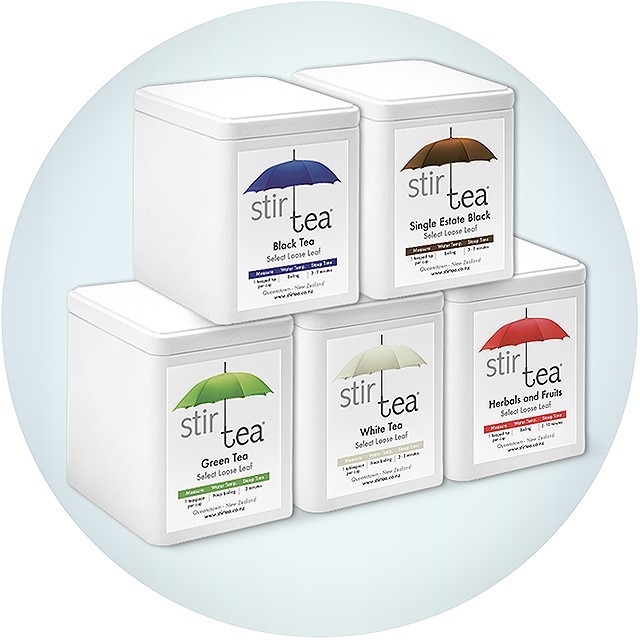 We now offer our tea tins in two colours, the original matt silver and the new matt white.
Many of our customers purchase our larger discounted bags online and then use the filled tea caddy for day to day use in their tea preparation area.
Subscriber Draw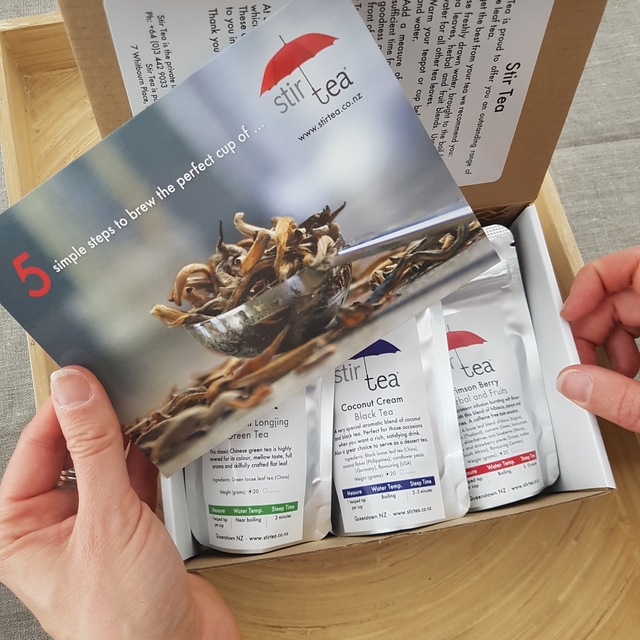 When you subscribe to our newsletter you are automatically in our subscriber prize draw for the chance to win one of two Stir Tea Variety Packs.
We shall make this draw on Thursday 15th August and the winner will be announced on our Stir Tea Facebook Page. Follow us on Facebook here.
Parting Thoughts - A Tea Poem For You
A fellow tea lover Anita wrote this wonderful tea poem and has given us permission to share it with you. We love the sentiment and spirit of tea that Anita has captured and the beauty in the rhythm of both the written and spoken words. Many thanks to Anita May Blanchett, Queenstown www.anitablanchett.com.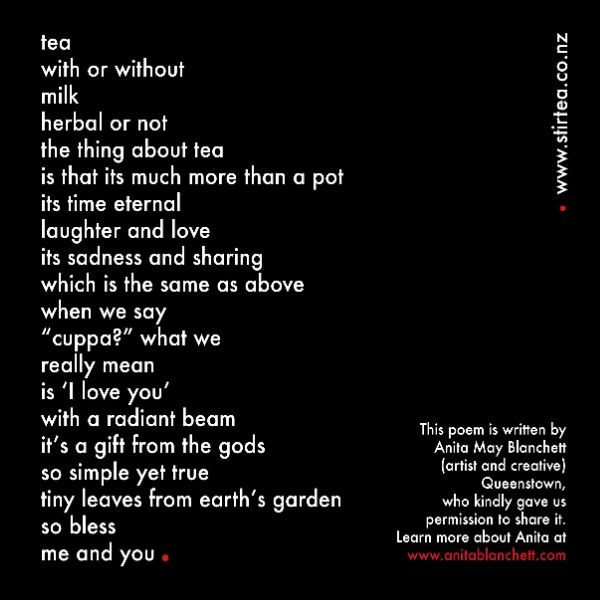 Thank you for being part of the Stir community.
Until next time, wish you Good Health and Happy Tea Times.

Posted: Thursday 1 August 2019