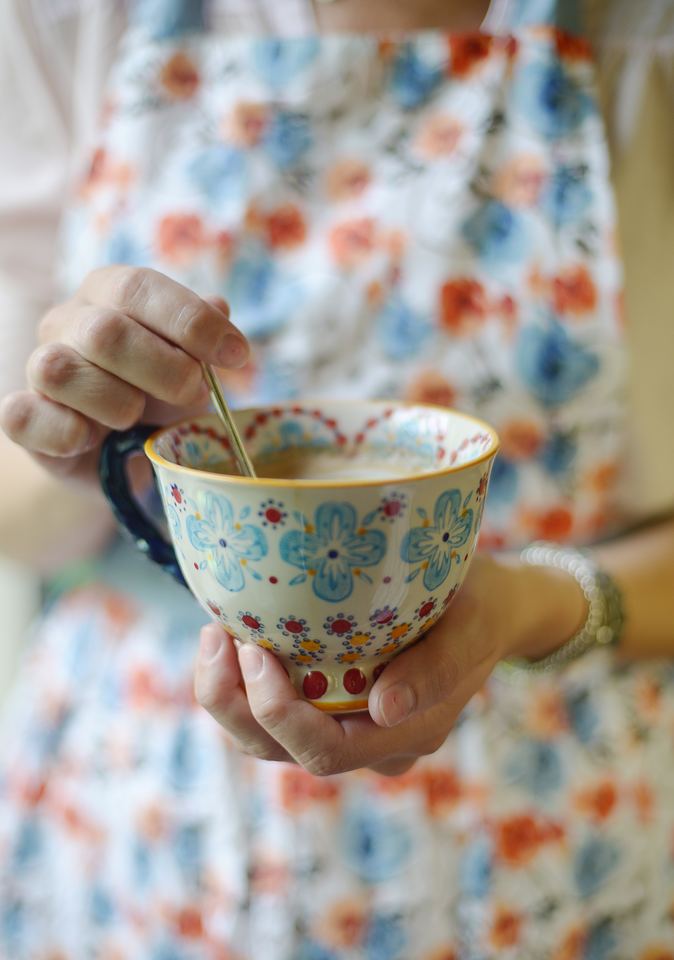 Aunt Daisy was considered a national treasure by many, and often her name and tea were linked closely together, with many "having a cup of tea listening to Aunt Daisy!" At nine o'clock on the dot, Daisy's perfectly enounced voice would announce, "Good morning everybody!" from the nearest wireless. School children will repeat her welcome, helping to perfect their speech. Housewives would settle down with a cuppa, eager to learn Daisy's latest household tips or recipes. Today, we invite you to settle down with a cup of tea and learn more about how the traditions and rituals of Aunt Daisy's time relate to modern times too.
There's Nothing Better Than Friends Sharing a Cup of Tea
Tea has sustained us for generations. From being a part of a soldier's kit on the Western Front, through to smoko on the farm, a hot cup of tea has always been welcomed. Maud Basham, more commonly known as Aunt Daisy, recognised this and referred to our tea-drinking traditions during her radio shows, specifically through promoting her favourite tea products.
As New Zealand's First Lady of Radio, Aunt Daisy is a much-loved icon of our history. Having migrated from London in 1891, she first started her career as a trainee teacher in Taranaki. Interested in music, singing and debating, Daisy married her husband and moved to Auckland. She began singing for the radio in 1928 when her husband was put on half pay due to the lead up of the Great Depression.
From singing, she moved towards presenting a children's programme where her radio name Aunt Daisy was introduced. This was followed by a shift to her famous 30-minute role presenting a women's themed show at 9 am on 1ZB, nowadays known as Newstalk ZB, which ran from 1936 to 1963. During her show, Daisy would talk about life in general, give advice and share her own home hints and recipes, and always finding a piece of blue sky regardless of the weather forecast.
Of the many hints Daisy shared with her online audience, we particularly like the tea-themed ones, including:
To clean a tannin-stained teapot, rub the inside of the teapot with a cloth dipped in vinegar
For a grubby teapot spout, pack with salt, leave overnight and scald in the morning.
The tradition of listening to Daisy's show was one our grandparents and parents remember with fondness. Whether it was sitting at the kitchen table with a cup of tea or washing up at the sink while listening to the radio, Daisy brought routine, positivity and practical advice. Often Daisy's show would be discussed over yet another cuppa at dinner time, or over the fence with the neighbour while hanging out the washing.
Chatting over a cup of tea remains a tradition New Zealanders still enjoy today. Whether it's around the kitchen table, sitting in the lounge, or at a café, we've retained this ritual because it brings us comfort. We invite you to enjoy a cuppa or two with one of our Stir Variety Packs. Each pack comes with six different loose leaf teas to sample, perfect for sharing with friends: or keeping them all for yourself! Now if only Aunt Daisy was on the wireless for us to listen to at the same time …
Posted: Tuesday 23 July 2019