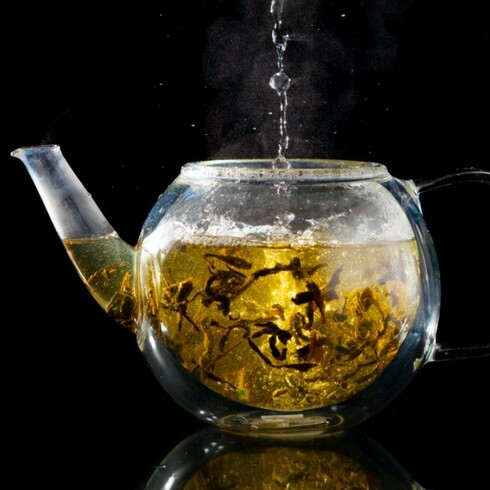 Hello Fellow Tea Leaf Lover

Welcome to our Spring Newsletter.

In this edition we celebrate the dance of the tea leaves and take a closer look at white tea, a light and delicate style of tea just perfect for this time of year.
We also offer some delicious recipes, share the latest tea trends and update you on tea happenings from our stock room.
We hope you can settle in with a gorgeous uplifting cuppa and enjoy a read.

IN THIS ISSUE:
The Dance of The Tea Leaves

Exploring the Delicacies of White Tea

Tea Inspired Recipes: Spinach Rolls and Fruit Tea Loaf

Stock Updates and Teas of the Moment

Tea Trends and Stir Thoughts

Dance of the Tea Leaves
Have you ever taken a moment to watch the dance of the tea leaves as you brew your loose leaf? Our latest blog looks at this beautiful process, also known as The Agony of The Leaf.
Simply click here to read more.

Exploring the Delicacies of White Tea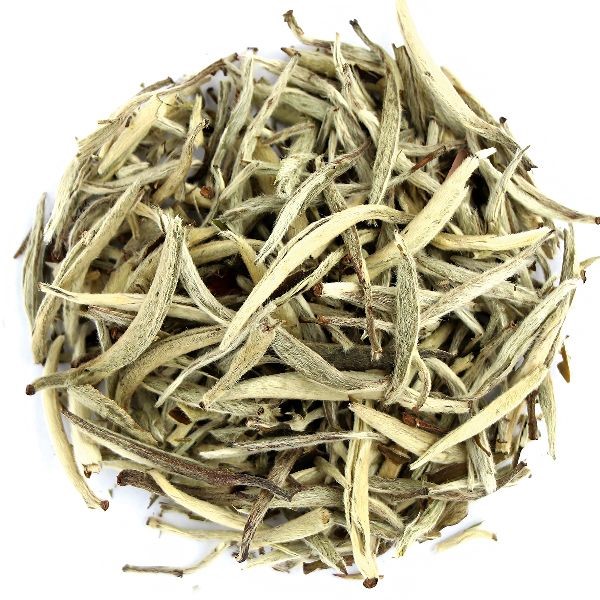 In another recent blog we offer an introduction to white teas - a separate class of tea to black and green teas and one that can pack quite a punch in the caffeine stakes - particularly the pure bud, silver needle pictured.

Click here to read about what makes white tea different to other teas, how it gets its name and look at some exciting research into the benefits white tea can provide.


Delicious Tea Inspired Recipes
Did you know we have a selection of tea inspired
recipes
on our website. Simply
click here
to explore our range of snacks, meals and drink recipes or you will find them under the Lifestyle tab on our website.
Spinach Rolls with Sesame Sauce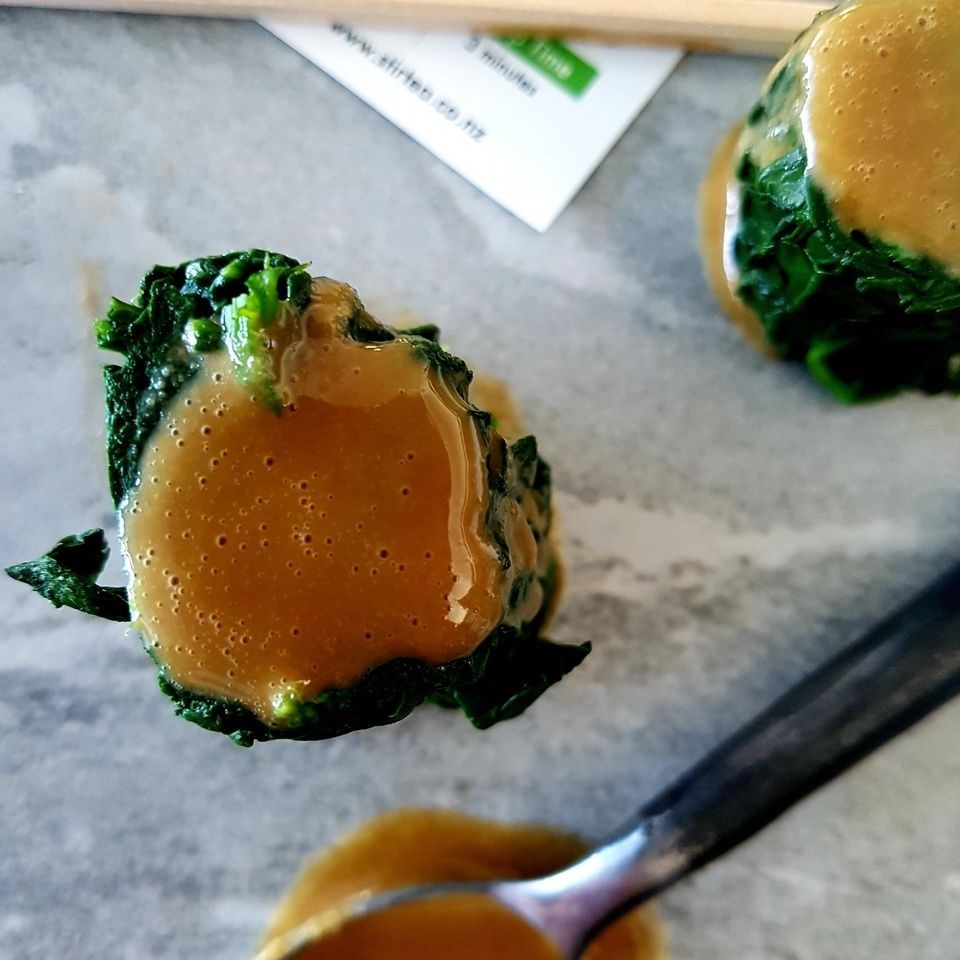 Who would have thought that steamed spinach, rolled in a sushi mat and finished with a delicious savoury sauce could not only look incredibly elegant but taste divine. If you are looking for something light, savoury and delicious try this recipe. We offer an option for Lapsang Souchong tea infused umami sauce for a fantastic addition.
See the recipe by clicking here.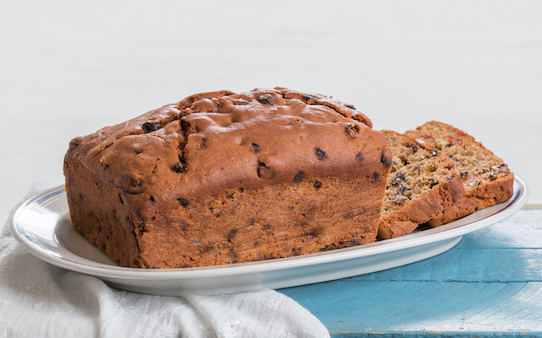 A slice of fruit loaf and a cup of tea never go out of fashion. In this recipe you soak dried fruit in brewed tea to plump it up and infuse a beautiful flavour.
Pair your delicious Fruit Tea loaf with one of our new Earl Grey Variety Pack blends or it makes a wonderful companion to a pot of English Breakfast or Assam. Click here to see the recipe.
White Tea Pomegranate Iced Tea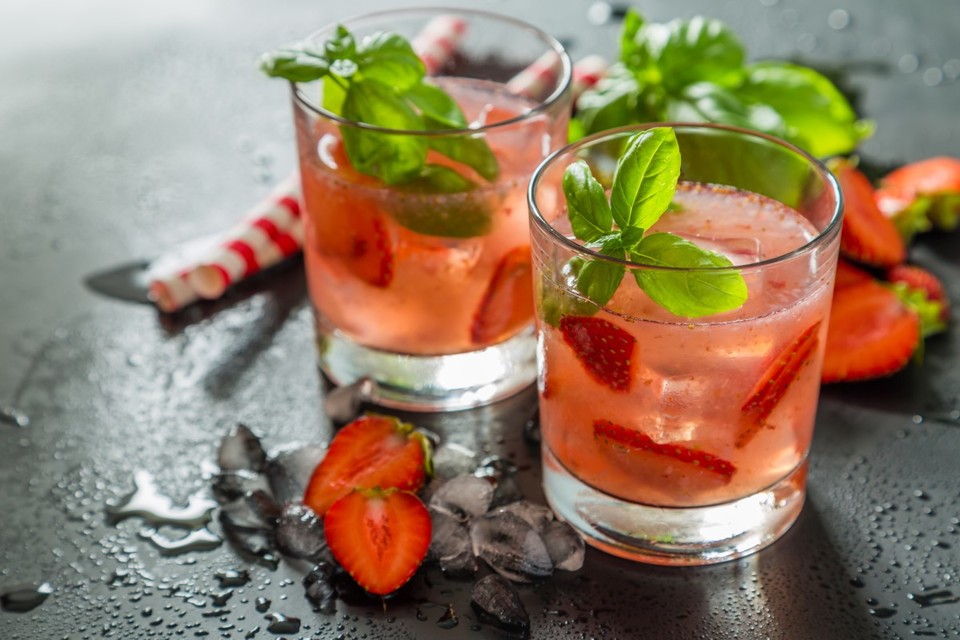 Currently when you order online you can choose to receive a white tea pomegranate sample. It is delicious brewed in the traditional manner or it makes a great iced tea served with fresh strawberries and basil. Iced teas are a great way to offer exciting non-alcoholic drinks over the summer party period.
Click here
to read more about how to create an iced tea.
The main focus of the stock department over the past six weeks has been transitioning our new packaging to more earth friendly bags and packing tea for a busy market season ahead.

Most tea blends are in good stock ready for early Christmas shoppers, camping excursions and your other seasonal adventures.
We will be releasing our new herbal and fruit blend - Butterfly Pea Flower over the coming weeks. We will outline this more in our next newsletter and keep an eye on our Facebook page for updates.
New Product: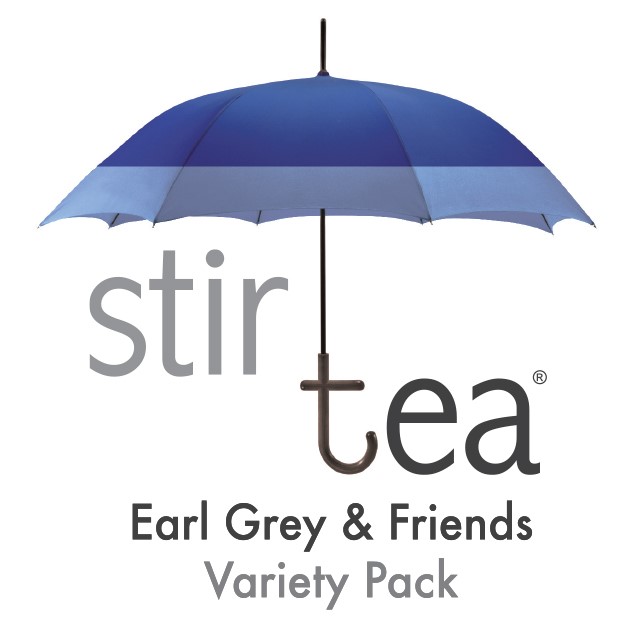 It's Market Season and Stir is Out and About
On most Saturdays from Labour weekend onward you will find our stall at Remarkables Market, where you can top up on your tea essentials for yourself or others. As in previous seasons we offer the service where you can bring along your own containers (or empty Stir packets) and we will bring them back to the next market we attend for you to collect. We will also pop in a bonus 10% of complimentary tea as an acknowledgement of your efforts. Please ensure your containers are named, clean, dry and aroma free.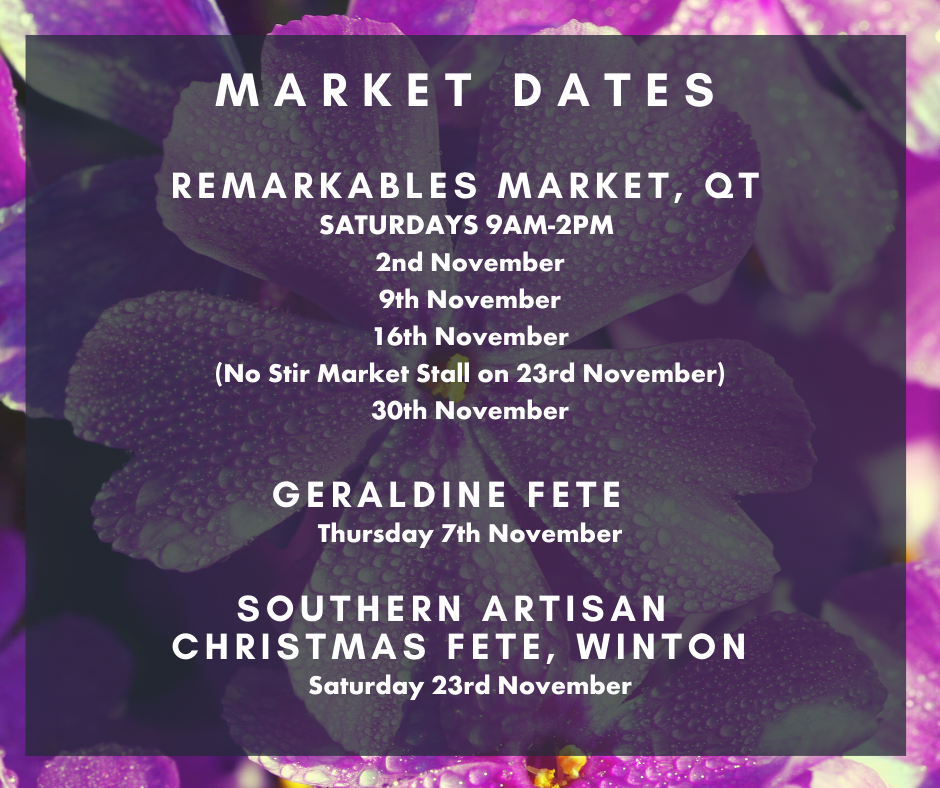 Just a reminder that you can order your packets of Stir online in advance of any of the above events and we will bring it along for you to collect at your leisure on the day - we will also include a free sample for orders in advance. Simply go online www.stirtea.co.nz, complete your order, select the pickup ($0 freight option) and then enter in the notes what event you are collecting it from. It also means you can order our bigger, discounted size bags which we do not have room to display at the market.
Teas of the Moment - Crimson Berry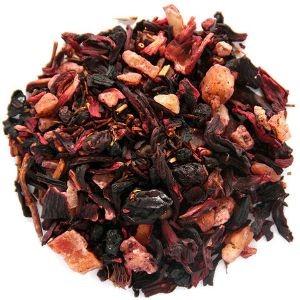 Each month we showcase our Tea of the Moment and this forms one of the complimentary samples you can choose from at checkout.
During November we will be celebrating the fabulous Crimson Berry, an exquisite infusion bursting with flavour. The perfect combination of hibiscus, papaya and select berries with a sprinkling of rooibos.
Crimson Berry has been a part of the Stir Tea collection from day one. This caffeine free blend is a firm favourite for many in all seasons. Click here to find out more about this versatile fruit tisane which brews the most wonderfully deep red colour.
Tea Trends and Stir Thoughts
Flavour Profile - what is Hot!

At Stir we see the popularity of particular blends directly relating to current food trends. Sometimes the trend is determined by a particular food or health series that might be in the media.

Currently Peppermint is having a bit of a rock star moment - perhaps this may be related to interest around gut health and digestion. For those wanting a post dinner caffeine free blend then it is hard to go past our very aromatic and delicious Peppy Mint. It is calming, refreshing and a soothing aid to digestion when served as a hot drink or delicious served over ice with freshly squeezed lime juice.

'To Spill The Tea' - What does it mean to you?

Have you ever had that moment where you try to rush pouring your brewed tea from the teapot only to end up with a teacup sitting in a puddle of tea?

Tea is a great teacher and in this context "To Spill the Tea" translates into a message for the traditional tea drinker to slow down, pause and take a breath. A great reminder that tea and life in general should not be rushed
Recently two tea perspectives collided in the office when one of our younger team members highlighted the contemporary use of the term Spill the Tea and what it means to them and a whole new generation of younger tea drinkers. For them this term is used in conversation as an invitation to share news. I guess this is simply a variation on the old age traditions of tea and conversation.
Stir Community & Communication
Are you seeing our facebook posts? If you 'Like' our page you still may not see our posts in your feed due to facebook setting changes. Please take two minutes to read our blog post on how you can fix your settings to see our facebook posts. Email systems have also changed so you may need to mark Stir Tea as a safe sender to receive our emails.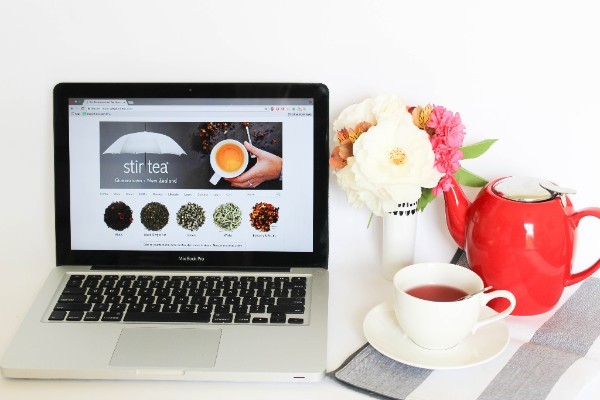 This will ensure our order updates and tracking details will be seen in your inbox, rather than ending up in your junk or promotions folder.
Mark our emails as non junk

Save our email address to your contacts
Please note: If you use Gmail and our newsletters are not reaching your inbox, check the 'promotions' folder and drag the email from there into your 'primary' folder.
Subscriber Draw - You Are Already In To Win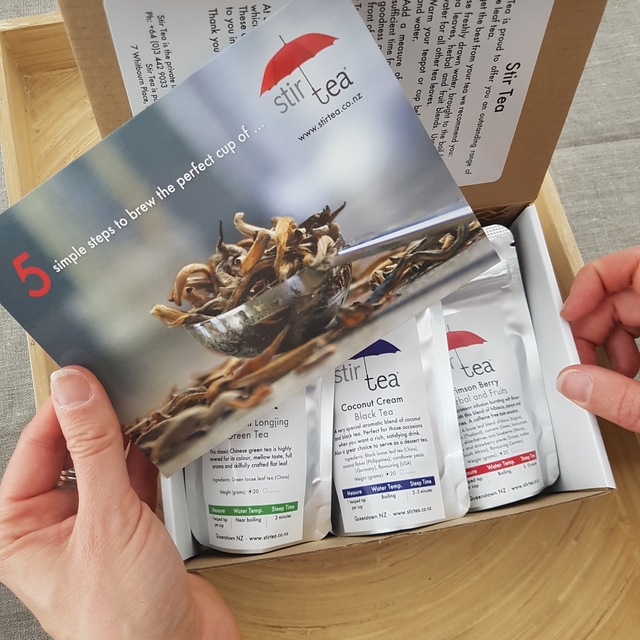 When you subscribe to our newsletter you are automatically in our subscriber prize draw for the chance to win one of two Stir Tea Variety Packs.
We shall make this draw on Thursday 31st October and the winner will be announced on our Stir Tea Facebook Page. Follow us on Facebook here.
Parting Thoughts from Michelle
At Stir we believe the positive impact of reaching out over a cuppa can never be underestimated. Here is a lovely tea quote especially for you. Author Emilie Barnes said:
"The very act of preparing and serving tea encourages conversation. The little spaces in time created by teatime rituals call out to be filled with conversation. Even the tea itself - warm and comforting-inspires a feeling of relaxation and trust that fosters shared confidences".
Until next time, wishing you Good Health and Happy Tea Times.
Thank you for being part of the Stir community.
Kindest regards
Michelle

Posted: Wednesday 30 October 2019