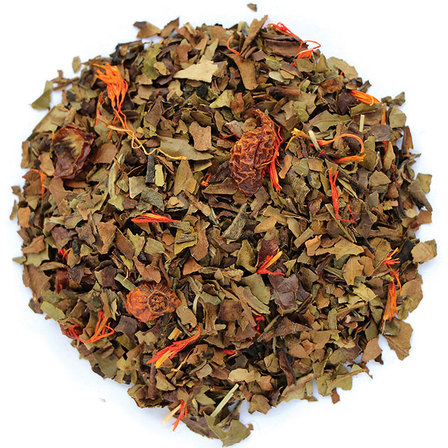 White Tea Pomegranate
A masterful blend of organically grown white tea, rosehip shells, safflower petals and natural pomegranate flavour that delivers a delicious and refreshing cup.
Ingredients: Organically grown white loose leaf tea (Sri Lanka), rosehip shells (Germany), safflower petals and natural flavouring (Australia).
24/01/19 Update - We expect new stock to arrive within the next 10 days, apologies for the delay.
New stock due late January
?IF>
A little more about this tea ...
Like all white teas we recommend you brew with water below boiling.
This tea is also delicious enjoyed as an iced tea with a mix of strawberries and basil.