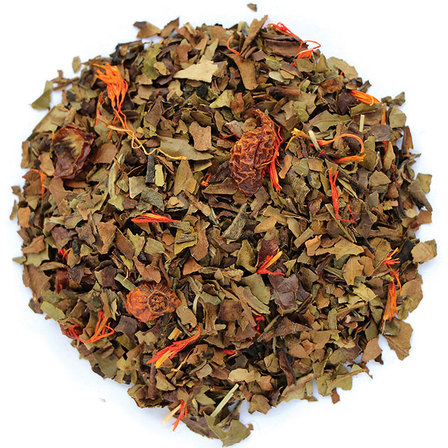 White Tea Pomegranate
A masterful blend of organically grown white tea, rosehip shells, safflower petals and natural pomegranate flavour that delivers a delicious and refreshing cup.
Ingredients: Organically grown white loose leaf tea (Sri Lanka), rosehip shells (Germany), safflower petals and natural flavouring (Australia).
18/10/18 - Our new stock of this blend arrived this week. Unfortunately we have rejected the shipment as we were not happy with the quality.
We are urgently trying to rectify this matter and apologise that this blend is now delayed another few weeks. We are really sorry for this situation and thank you for your patience. If you would like us to let you know when it available please email us via our contacts page.
New stock now due November
?IF>
A little more about this tea ...
Like all white teas we recommend you brew with water below boiling.
This tea is also delicious enjoyed as an iced tea with a mix of strawberries and basil.