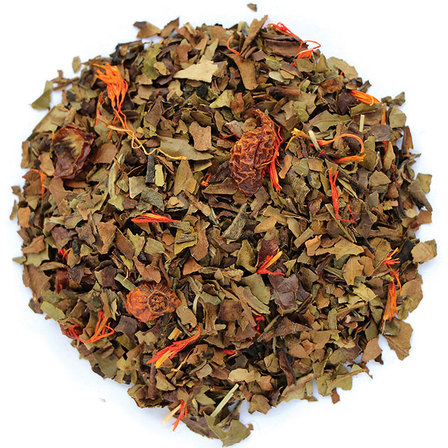 A masterful blend of organically grown white tea, rosehip shells, safflower petals and natural pomegranate flavour that delivers a delicious and refreshing cup.

Ingredients: Organically grown white loose leaf tea (Sri Lanka), rosehip shells (Germany), safflower petals and natural flavouring (Australia).

16/07/18 - We have just sold out of this blend. Our new order is currently being prepared at the tea garden. We expect to receive this in mid August. If you would like us to let you know when it has arrived please just send us an email off our contacts page on the top line menu.
?IF>
A little more about this tea ...
Like all white teas we recommend you brew with water below boiling.
This tea is also delicious enjoyed as an iced tea with a mix of strawberries and basil.