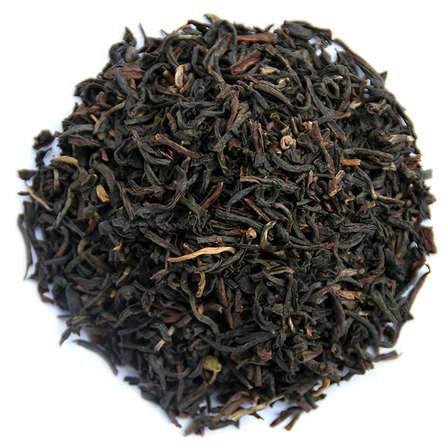 English Breakfast
05/11/18 - Apologies that we are running low on this blend. We have a beautiful new shipment due at the end of November. Please email us off our contact page if you would like us to let you know when it is here. In the meantime you may wish to consider the malty single estate Assam breakfast tea or Breakfast Baritone.
A stylish blend of select organically grown black tea which delivers a classic cup that is well rounded, smooth and very satisfying.
Ingredients: Organically Grown Black tea from India and China.
?IF>
A little more about this tea ...
This is our original English Breakfast formulation which is enjoyed by both customers who drink it black or those who add milk.
If you are going to add milk to it we suggest you use a generous measure of tea with a 5 minute steep time. An alternative breakfast tea option is the single estate Indian black tea Assam or our Breakfast Baritone.
Recipe Suggestions:
Try adding English Breakfast to our delicious Berry Bergamot Iced Tea or in the winter months try our Hot Cider Tea for a warming immune boosting cuppa.