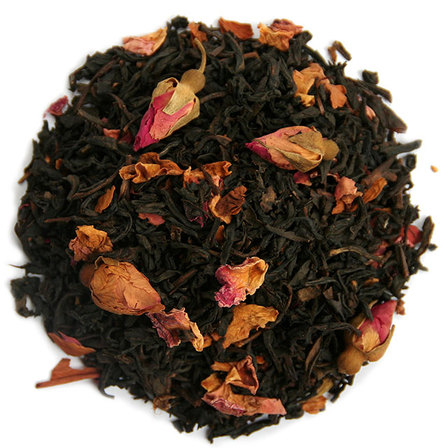 Black Tea Rose
This tea is a timeless and fragrant blend of black tea and rose. It is perfect for when you want a cuppa that is sweet and comforting. It looks visually stunning and has a lovely depth of flavour.
Ingredients: Black tea (China), rose petals (Pakistan), rose buds (China), rose flavouring (USA).
?IF>
A little more about this tea .....
There is something very special about the fragrant nature of this tea that triggers a strong memory among tea lovers of people or place - like the customer who smelt this tea with her father and both affectionately exclaimed - "Smells just like grandmama" or our flower loving customers who enjoy it daily. For Michelle, our director, a cup of this tea transports her straight back to a tea shop in Shanghai.