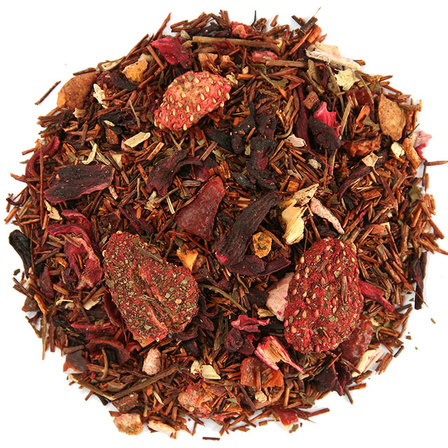 All Day Rooibos
This caffeine free rooibos blend is gentle enough to be enjoyed throughout the day. It is well balanced and offers some sweetness from the fruit and a hint of tartness from the rhubarb.
Ingredients: A loose leaf blend of red rooibos (South Africa), hibiscus (Africa), rosehip shells (Chile), apple and orange pieces (Turkey), strawberry and rhubarb pieces (Europe), sweet blackberry leaf (China), flavouring (Germany).
A little more about this caffeine free blend ...
We released this blend in summer 2017/2018 and customers are enjoying the light fruitiness around it.