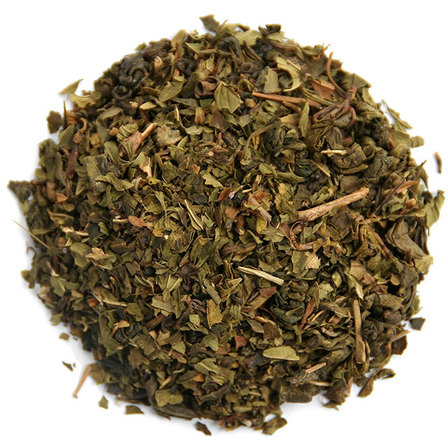 Green Tea Mint
Over the past few months we have changed the recipe of our original green tea mint with a view to offering an organic option. The new option is 70% organic and is a mix of green tea, peppermint, spearmint and some natural flavouring.
A classic green tea blend of gunpowder tea and peppermint with a touch of spearmint. It is cherished for its ability to refresh and invigorate.
Please brew with water below boiling.
Ingredients: ** Green tea from Sri Lanka, peppermint
(Germany), ** spearmint (Egypt) , natural flavouring (Australia).
** denotes organic
A little more about this tea ...
The peppermint in this blend offers a certain sweetness which we find it is a great way to satisfy any sweet cravings that may hit you during the day.