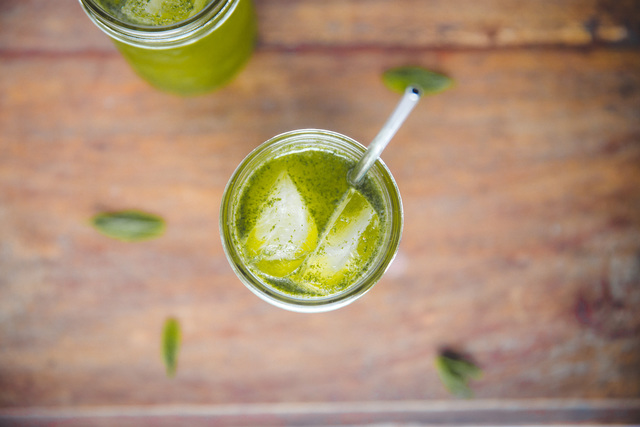 Ingredients:
1 Tsp Stir Tea Culinary Matcha Green Tea Powder
1 Cup Warm Water
1 Tsp Honey
1 Tbsp Lime Juice
4-5 Mint Leaves (optional)
1-2 Lime Slices (optional)
Method:
In a bowl, gently whisk your Stir Tea Matcha Green Tea Powder and warm water until it's dissolved. For more instructions on making a beautiful matcha click on the link above.
Whisk your honey into the mixture
Pour into serving glass over ice and stir in lime juice
Add Mint Leaves and Lime Slices to serve
We hope you get a lot of joy from making and sharing this Matcha Green Tea Mocktail. Wishing you Happy Tea Times from everyone at Stir.