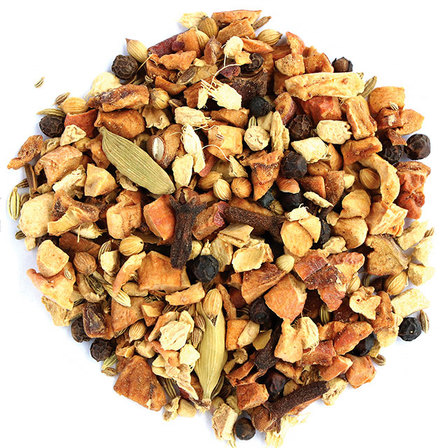 Yoga Flow
Nourish your body and relax your mind with this very aromatic, caffeine free combination of herbs, fruits and spices.
Ingredients: Black pepper (India), cardamom seeds (India), apple (Turkey), cloves (Sri Lanka), ginger (Australia). fennel (India), chicory seeds (India), cinnamon bits (Sri Lanka), aniseed (China).
Please Note: We are currently very low on this particular blend. In early March we shall offer an alternative Yoga Flow formulation.
?IF>
A little more about this caffeine free blend ...
Please Note: We previously called this blend Yoga Chai.