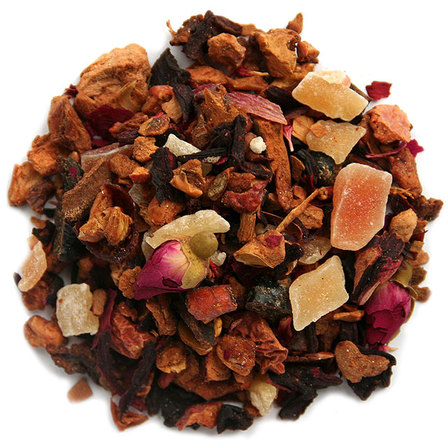 Rosie Plum
Brighten up your day with this naturally sweet and scrumptious combination.
Ingredients: Hibiscus (China), rosehips (China), cinnamon (Sri Lanka), rose (China), sunflower (Germany), pineapple (Thailand), plum (Phillipines), apple/beetroot (Turkey), natural flavouring (Germany).
Please note this blend is produced in a factory that also handles nuts.
?IF>
A little more about this caffeine free blend ...
This blend lends itself very well to being the star of your party. We have used in a formal party setting as the welcome drink. We brewed as we would for an iced tea and then immediately prior to serving topped up the glass with bubbles - either soda water or champagne. It is always a great success.