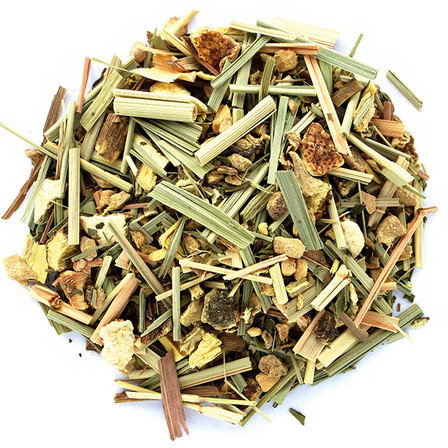 A little more about this caffeine free blend ...
This blend contains 20% liquorice which adds a real sweetness to it without dominating it. If you have any aversion to liquorice then we suggest you consider an alternative lemon blend such as heavenly lemon.

This blend is also outstanding iced – one of our customers described it as being like "ginger beer without the bubbles".
Please note that even though we call it Ginger Lemon it does not taste like a traditional ginger lemon drink you might brew at home.