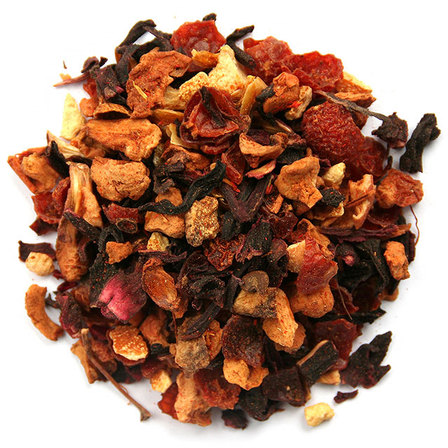 Blood Orange
This succulent combination of fruit and red rooibos delivers a refreshing caffeine free infusion with a good measure of Vitamin C. It is a beautifully rounded blend
Ingredients: Apple pieces (Turkey), hibiscus (Sudan), rosehip shells (Chile), orange peel (Turkey), orange pieces (Brazil), safflower (China), red rooibos (South Africa), natural flavouring (Germany).
Read more about this blend below:
A little more about this caffeine free blend ...
This blend is popular with all ages and offers a beautifully rounded drink which can be enjoyed throughout the day.
Many of our customers brew a large amount at breakfast to enjoy as a hot beverage and then just sip on it throughout day as a cold beverage.
The combination of rosehip and hibiscus can offer a natural anti-inflammatory which may be helpful in lowering blood pressure. Hibiscus can also support the liver and orange peel may help increase metabolism.