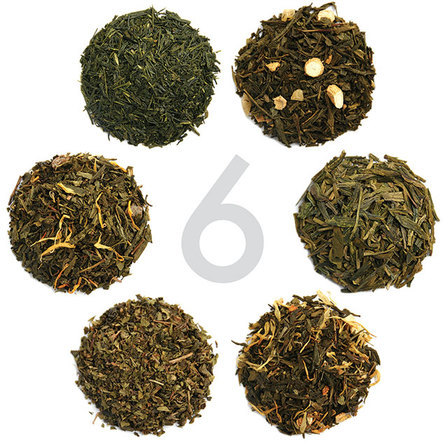 Green Tea Variety Pack
These handy 6 x 20 gram variety packs (total 120 gms) offer a taste of our most popular green tea blends.
In this pack you will find:
Dragonwell (pure Classic Chinese Green), Japanese Sencha (pure Japanese Green), Green Tea Lemon, Ginseng Green, Green Tea Pear, Green Tea Mint (all loose leaf).
A little more about this variety pack ...
This is a great way to try our tea or a perfect gift for a tea lover.
Each tea is packaged in individual resealable Stir Mini silver foil bags.
There is enough tea of each flavour to brew 5-6 cups of tea depending
on how strong you like your brew.
Variety Packs also available in:Black Tea, Earl Grey & Friends, Herbals & Fruits (caffeine free) or Mixed