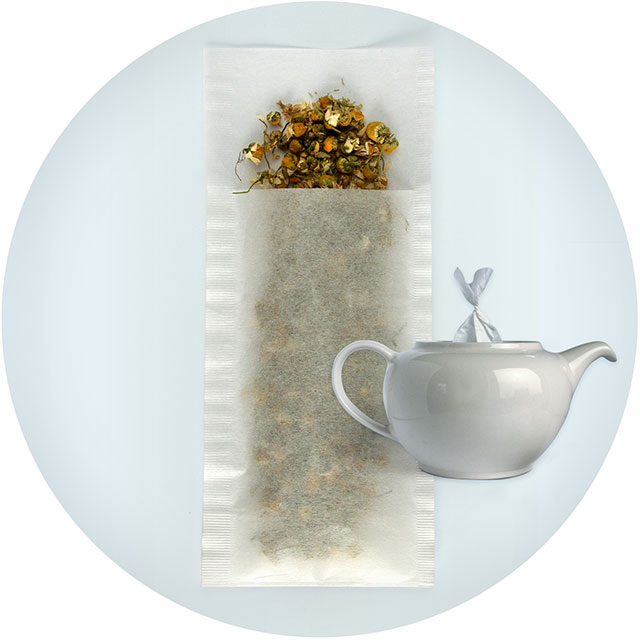 A little more about these tea filters ...
To use the filters, add your measure of tea and then twist or knot the top of the filter bag (if you just fold the bag then the tea leaves will make a bee line for your cup rather than remaining contained in the filter bag). The tea leaves will at least double in size when infused so leave lots of room between the twist or knot and the tea leaves to allow this to occur.

We have prepared a video on how to use these filters - you can view it on You Tube here.
Materials: Manila hemp, cellulose and sealing fibre, chlorine free.
These are also available in cup size.
Note: We are often asked if you can heat seal these bags. The answer is yes they can be heat sealed however we have not tested how they perform in liquid once heat sealed or stored for a long time. We find customers are using these for a variety of things in addition to tea so we suggest you need to test this for yourself to see if they are fit for your intended purpose.