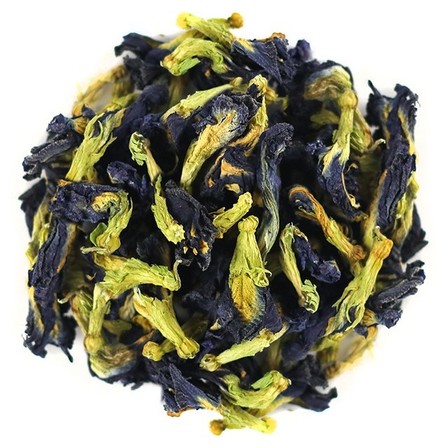 Butterfly Pea Flower
Enjoy the dazzling spectacle as these caffeine free flowers transform into a vivid blue liquor while they steep. Then watch the liquor magically change colour with the addition of acidity in the form of fresh lemon juice. The gentle flavour and amazing colour makes it a great base for iced tea. Traditionally the liquor has been used in the treatment of memory loss and stress.
Ingredients: Butterfly Pea Flowers (Thailand)
Read more about this blend below:
A little more about this caffeine free blend...
For young and young at heart Butterfly Pea Flower adds a splash of colour to your day.
Suggested Brew Methods:
Use 3-4 flowers per cup, add boiling water and steep for 10 minutes for a vivid blue liquor colour
Add a squeeze of fresh lemon juice to change the acidity of the liquor and watch the magical display as the vivid blue transforms colour
Try making an iced tea. The gentle flavour and amazing colour make this the perfect base for an iced tea or mocktail