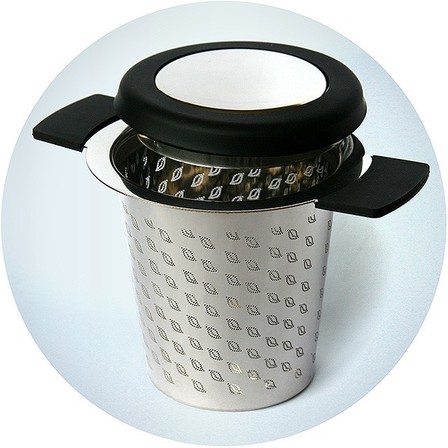 Micro-mesh tea mug infuser (stainless steel)
Code: A-F-29
Micro Mesh Stainless Steel Tea Mug Infuser with lid and black silicone handles.
Measurements: Without the lid on this measures 6.50 cms top to bottom and 6.0cms across at the widest part of the top.
Read further below for why we like this infuser.
Why we like using this infuser:  If a teapot is not an option for you then we think this is the next best thing to use for brewing a single mug of tea.  The leaf leaf has room to expand and the depth of the infuser means it sits nicely in a mug supported across the top by the black silicone handles.  Once brewed you can rest the infuser in the upturned lid.