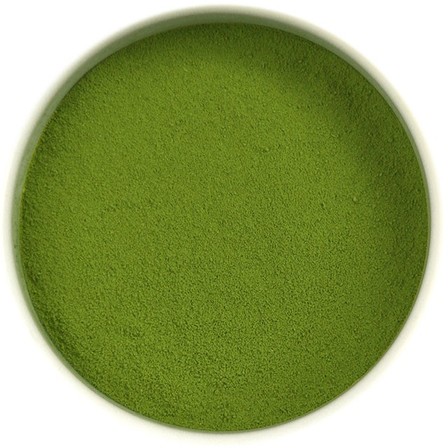 Matcha Drinking
17/05/19 - Beautiful new stock has arrived today. The best before date is 29th November 2019. We are able to offer larger tins which are purchased to order.
We import our matcha tea directly from source in Japan (Uji region). It is beautiful quality and will deliver you a smooth, silky bowl of thin drinking matcha.
Best Before Date: The fine powder nature of matcha means it has a shorter best before date than traditional leaf tea. We hold limited amounts of stock but generally we purchase stock to order for you. This is our strategy for getting the freshest matcha into your hands (matcha bowl).
If you are interested in our beautiful usucha then please email us with your enquiry and we can update you on next deliveries.
To enjoy a bowl of this traditional drinking matcha you simply mix the sifted tea with hot water and then whisk. You will create a silky smooth, vibrant green liquor topped with a delicate foam.
A little more about this matcha ...
It is delicious to taste and also offers energy boosting benefits. If you wish to use matcha in other ways e.g baking, smoothies, juices we recommend you use our lower priced culinary option.
Our brewing guidelines are:

1. Use freshly drawn water heated to 70-80 degrees celcius
2. Sift 1.50 grams per serve (1/2 tsp) into a warm dry bowl.
3. Add 70-100 mls of heated water and mix with a bamboo whisk to create a foam on the surface.
Dilute further with hot water if preferred. Drink as soon as possible after making.
Brewing Tip: To avoid small lumps of matcha in your drink always pass each measure through a fine mesh sieve immediately prior to use.
Packaging and Storage: To ensure the best keeping qualities of our matcha it remains in its original tin within our Stir packet (don't be confused by the bbf date on the original tin, this is in US format, look at the date on our packet). Matcha is extremely sensitive to light and moisture so please store in a dark cool place and limit exposure of the contents to air each time you open it.
Sweetness: Some customers like to add a little sweetness to their bowl of matcha, particularly in cooler weather. Try adding one of these peppermint and manuka throat soothers to your prepared drink.