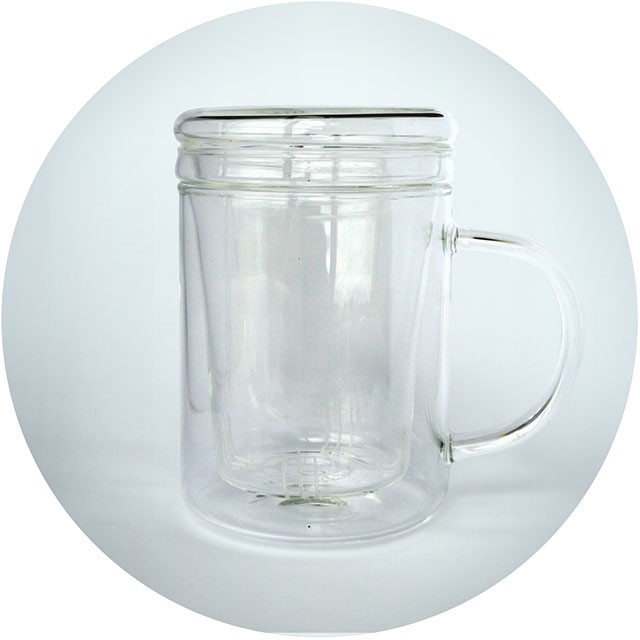 Glass Tea Mug
Code: A-TPG-6
A glass tea mug which allows you to enjoy the aesthetic beauty of your tea leaves as they steep and deliver the resulting tea liquor colour. The glass tea mug holds 350 mls. There are three pieces to it including the removable glass infuser. A big advantage of the glass infuser is that it does not become tainted like the mesh ones if you are brewing different flavours of tea throughout the day.
A little more on these glass mugs .....
These are really practical for the office and once you have steeped your tea you can turn the lid over and use it as a saucer for the draining centre infuser. Otherwise pop the lid on and set aside to brew again later.

We have always found these mugs to be sturdy however we do recommend hand-washing purely due to the fact that any piece of the mug could so easily get knocked if stacked into a dishwasher where the contents may move slightly during a cycle.
Sorry we do not ship our glassware accessories overseas.