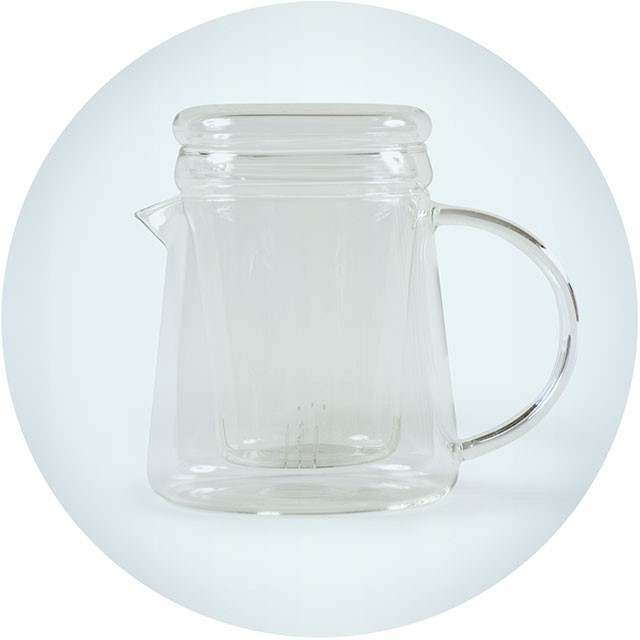 2 Cup Glass Teapot
Code: A-TPG-1
A glass teapot allows you to enjoy the aesthetic beauty of your tea leaves as they steep along with the resulting tea liquor colour. The Duo clear glass teapot holds 400 mls (2 cup serve).
There are three pieces to it including the removable glass infuser which has very fine slits in the bottom which the water filters through. A big advantage of the glass infuser is that it does not become tainted like the mesh ones if you are brewing different flavours of tea throughout the day.
?IF>
A little more about this teapot ,...
Once your tea leaf has infused you can pour enough of the liquor off so that the centre infuser with the leaf is suspended out of the liquor to stop the leaves brewing further.
The teapots are manufactured in China and we have been using and selling these now for 10 years.  We have always found these pots to be sturdy however we do recommend hand-washing purely due to the fact that any piece of the pot could so easily get knocked if stacked into a dishwasher where the contents may move slightly during a cycle.  When you are pouring your cup of tea pop your thumb on the lid to prevent it falling off when you tipping the pot on an angle. 
Tea Tip: Before you pour your brewed liquor give it a stir (or turn the pot several times like grandmother used to) to ensure each cup is the same strength when you pour it.  
Sorry we do not ship our glassware accessories overseas.